WELCOME TO THE RACINE SENIOR CENTER • Open 10:00-1:00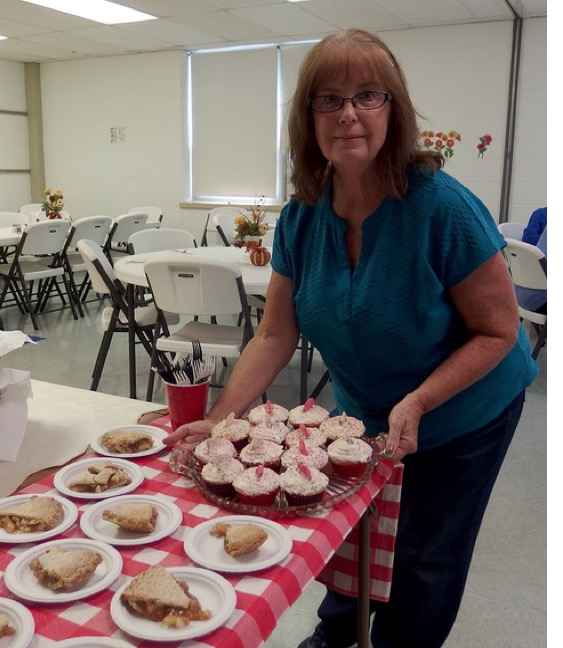 The Racine Senior Center is a continuing mission of United Lutheran Church.
Originally opened is 1969 as an outreach of one of our legacy churches, it is one of Racine's longest running weekly senior ministries.
The Racine Senior Center's goal is to provide a friendly place for our community's senior citizens of any age or religion.
For over 50 years seniors have gathered together on Thursdays to visit, enjoy cards, games, and programs that include safety suggestions, blood pressure screening and more.
As our motto says - All are Welcome!
Lunch is included for a suggested donation of $5.
Call Racine Senior Center Director, Carol Gallagher, (262-681-6495) for more information.
Good food, good fun and good people.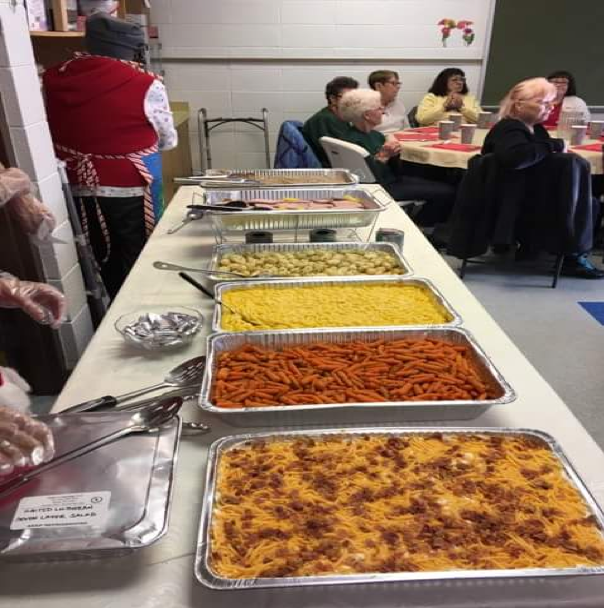 A hot and nutritious meal.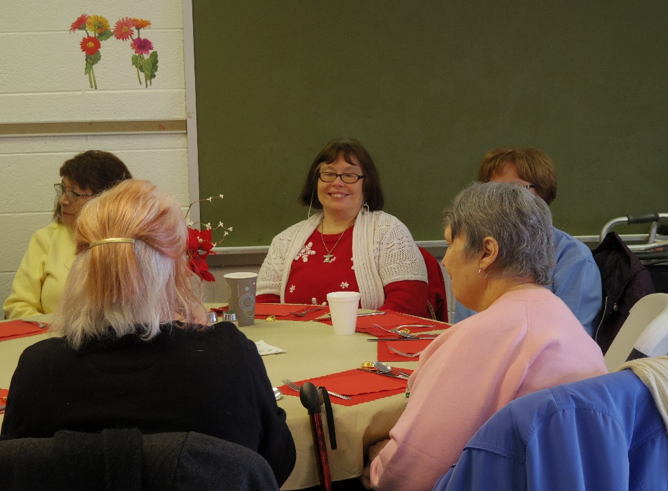 Racine Senior Center participants in May 2020 looked forward to a program about Shipwrecks on The Great Lakes presented by the Racine Heritage Museum. 
This program is just one of the special events provided after lunch.   
Fellowship before lunch. 
Regular blood pressure screening is available every third Thursday of the month.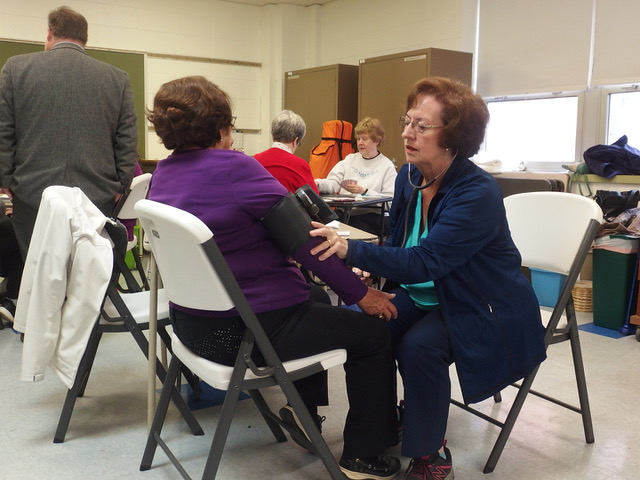 Visit our Racine Senior Center Facebook page or get more information about the Racine Senior Center.